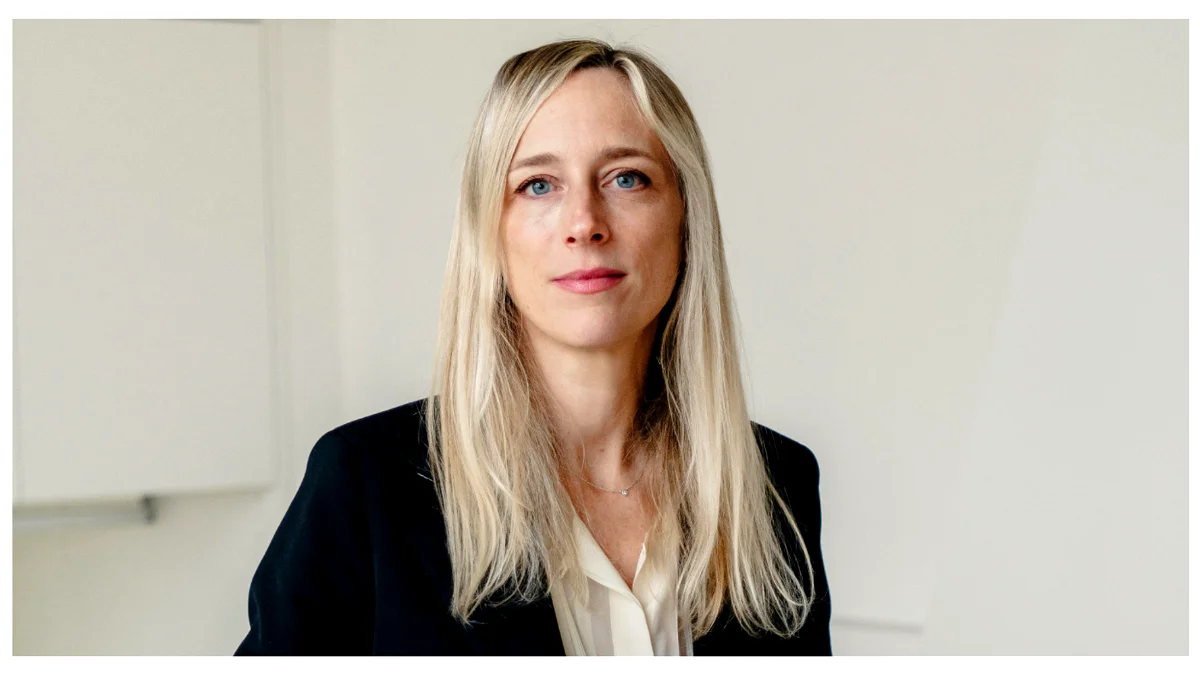 Slim matchingplatform Limine helpt bedrijven aan de juiste jurist: "Airbnb is ons voorbeeld"
Voormalig zakenadvocate Tina De Maere zag dat bedrijven grote moeite hadden om de juiste persoon voor een juridische opdracht te vinden en besloot zelf een digitaal matchingplatform op te richten. "Via ons is het beduidend goedkoper dan met een advocatenkantoor of een traditioneel rekruteringsbedrijf."
In navolging van grote internationale platformen voor freelancers zoals Upwork, komen er nichespelers op de HR-markt die zich als matchmaker op specifieke beroepen richten.
Limine, het bedrijf dat de Antwerpse vorig jaar oprichtte, focust op legal interim consultants. Zulke tijdelijke krachten, advocaten of ex-advocaten, worden door grote bedrijven ingehuurd voor tijdelijke of ad hoc-opdrachten die specialisatie vergen, bijvoorbeeld de contracten bij een overname, een vastgoeddeal of over intellectuele rechten.
De Maere, een voormalig zakenadvocate bij De Bandt in Brussel, hoopt via de combinatie van innovatieve technologie en persoonlijke touch de rekrutering in de sector te verbeteren. De kandidaten mogen zich pas na een persoonlijk gesprek met een begeleider van Limine op het digitale platform aanbieden. Algoritmes verwerken de cv's en moeten er daarna voor zorgen dat de rekruterende bedrijven pijlsnel een shortlist van drie geschikte kandidaten kunnen maken.
Advocatenkantoren
Intussen zijn er bijna 100 interim consultants die op het Limine-platform actief zijn. Dat wordt zo een uitdager voor de advocatenkantoren en de traditionele rekruteringsbedrijven in de juridische sector."Het gaat niet om mini-opdrachten. Een doorsnee opdracht duurt verscheidene maanden en in sommige gevallen is er zelfs uitzicht op een overeenkomst voor meerdere jaren", zegt De Maere, die zelf proactief bij de Belgische beursgenoteerde bedrijven naar mogelijke interessante opdrachten speurt.Een belangrijk commercieel argument is de prijs. De Maere schat dat de interim managers op haar platform een slordige 20 procent goedkoper zijn dan een advocatenkantoor of een traditioneel juridisch rekruteringsbedrijf. Limine zelf haalt zijn inkomsten uit een commissie, die overeenkomt met 15 procent van het tarief van de interim consultant."Maar wat we vooral hopen te bereiken, is een betere matching. Wat je met de klassieke aanpak vaak hoorde van de bedrijven: 'Bekwame kandidaat, maar niet het specifieke profiel dat we zoeken'. Gevolg: frustratie en tijdverlies. Dat willen we met onze technologie wegwerken.""Vergelijk het met Airbnb, wat eigenlijk ook een matchingplatform is. Daar krijg je als gebruiker meerdere suggesties en wordt de feedback van beide kanten van de transactie gebruikt om de dienst nog beter te maken."
Artificiële intelligentie
Legaltech is, na fintech en regtech, aan een opmars bezig. Het jonge bedrijf wil in een volgende fase de algoritmes zelflerend maken, wat in de richting van artificiële intelligentie gaat."We zoeken bijvoorbeeld naar manieren om ook de soft skills van de kandidaten in kaart te brengen. Want voor de rekruterende bedrijven telt niet alleen het cv, maar ook de persoonlijkheid van de kandidaat."Hoewel het bedrijf uit Tervuren nog maar enkele maanden in de ether is en inmiddels ook een eerste eigen aanwerving deed, denkt De Maere nu al aan expansie. "Het voordeel van ons digitaal platform is dat het schaalbaar is, naar andere landen en ook naar andere niches, zoals finance of supply chain management. Het gaat hard met Limine, maar het mag wat mij betreft nog sneller gaan."