Legal hiring, reinvented. Connect to legal talent and customize your staff to empower your company
Limine provides companies with the fastest way to directly access vetted top legal talent for interim, on-demand and permanent assignments.
Our way of doing business
Connect instantly with the right legal talent of your choice. Let them do an amazing job for you, whichever industry you're in.
LIMINE also takes care of your administration so you can focus on what really counts.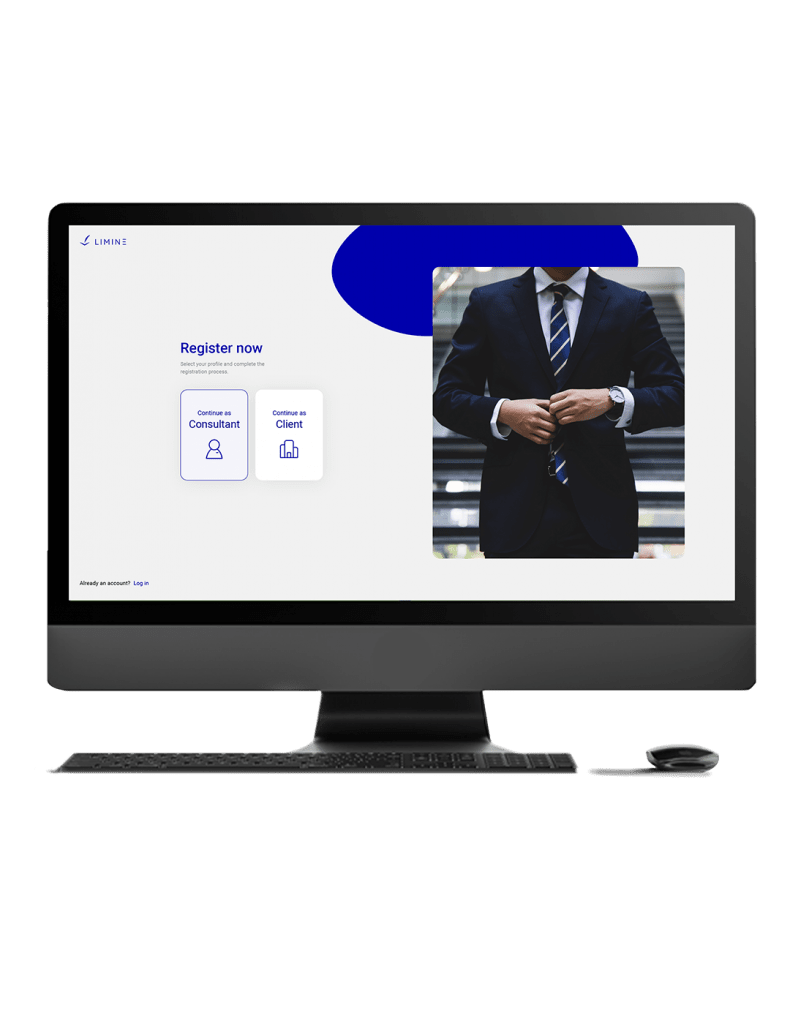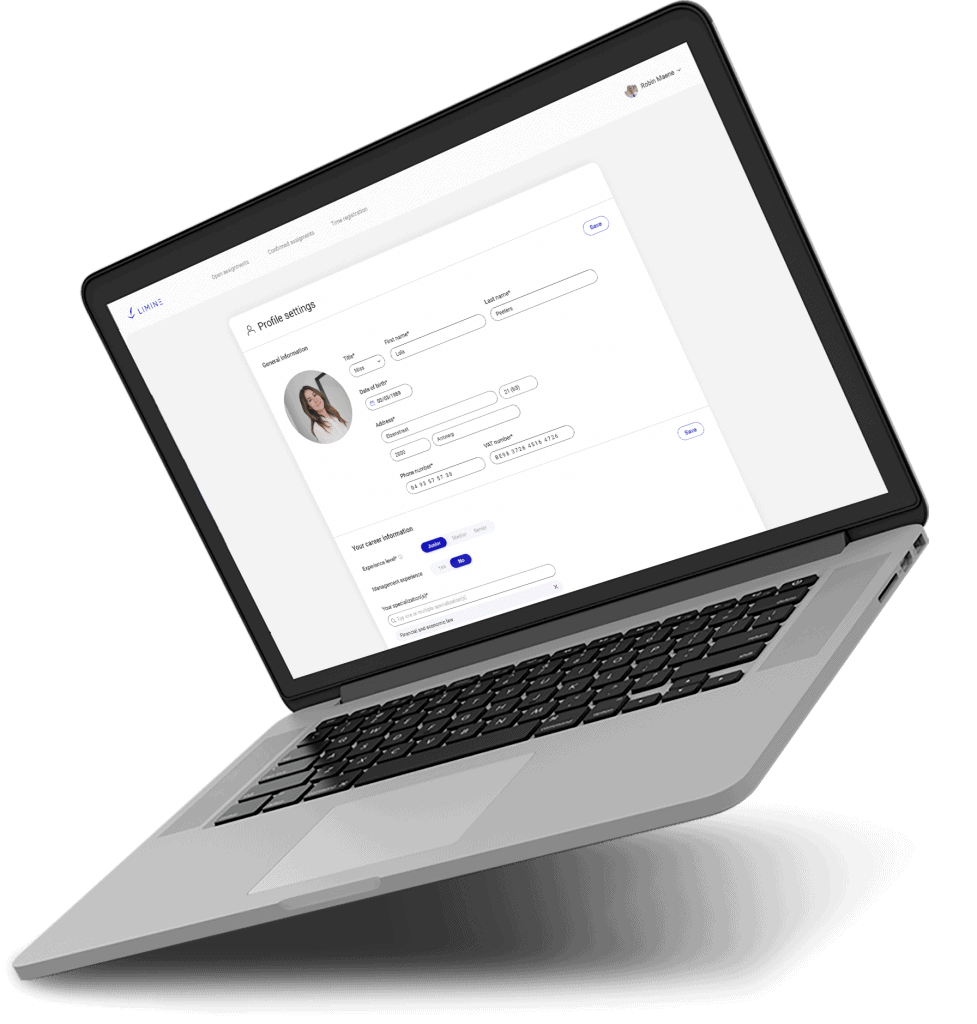 LIMINE FOR LEGAL CONSULTANTS
Looking for a legal assignment?
Join our network and tap into endless opportunities. Create new business streams, take control of your professional career and work on the most exciting projects in innovative companies.
Whether you are looking for a long or short-term assignment or a permanent role, Limine  has got what you want.
Thanks to our all-in-one digital solution, you are free to communicate and negotiate directly with the company yourself when and where you see fit.
"Limine is the Tinder of the legal recruitment market. The algorithm connects you with possible candidates faster, while the people behind Limine offer the human touch that is required to deliver a personal service."
"With LIMINE, we quickly found the right legal talent for a specific project. They have a collaborative approach. Great job!"
"LIMINE delivered great work supporting us with a specific legal expert who helped us and brought the knowledge we needed to further develop our business."
"LIMINE found us a great consultant matching perfectly our requirements for the assignment. They have an in-depth knowledge of the legal consultancy market and the business needs."
"Its financial model for searching legal consultants gives the opportunity to limit costs for the companies and save money for the consultants.A modern, transparent way of connecting people"
Easy. We have you connected in 3 steps.
LIMINE FOR COMPANIES
Tell us what you need
Fill out a project brief online or contact one of our team experts. Our smart matching system selects the best profiles for you, corresponding to your needs and requirements for the assignment.
Meet the best profiles
Choose your legal partner on a short list of the 3 best-fitted profiles. Send a direct proposal or set up an interview. All for free.
Work together
Seal the deal online and do an amazing job together.
LIMINE FOR LEGAL CONSULTANTS
Register
Fill out online your profile, your experience, practices and availabilities.
Get selected
Based on your profile and preferences, our smart matching system selects you for the most fitting assignments. Receive a direct proposal from our client or meet, negotiate and seal the deal.
Get to work
Do an amazing job while working together with our client and develop further your legal skills!