Connect and collaborate with your legal partner
LIMINE provides you direct access to the best legal talent on the market. You introduce your assignment and we propose to you our top 3 best-fitted profiles. You choose who you want to work with.
LIMINE is your legal connector
We are...
We provide the right solution for your specific needs
Ad Hoc Legal Talent
Our Ad Hoc Legal partners are top of the market, providing to-the-point advice, support and guidance for your specific legal questions and issues. They act quickly, too.
Legal Interim Managers
Our Legal Interim Managers are among the best legal consultants on the market. Their proven experience in legal and business matters in various industries permits them to provide premium and creative legal solutions. They bring added value to your legal team and your company from day one of their mission.
LIMINE

only offers top-of-the-market legal consultants.
How do we get

the best

?
We carefully check the CV of all our legal consultants. What is their level of experience? On which practice areas do they focus? Are they business-minded? Are they creative?
We interview consultants ourselves
Quality is key in our experience, so we uphold rigorous selection criteria regarding our consultants. Our Consultancy Manager invites the best applicants to assess their skills level, experience, working ethos, communication style and personal attitude. 
During and at the end of an assignment our clients offer both Limine and the legal consultant candid constructive feedback allowing us to learn and further grow.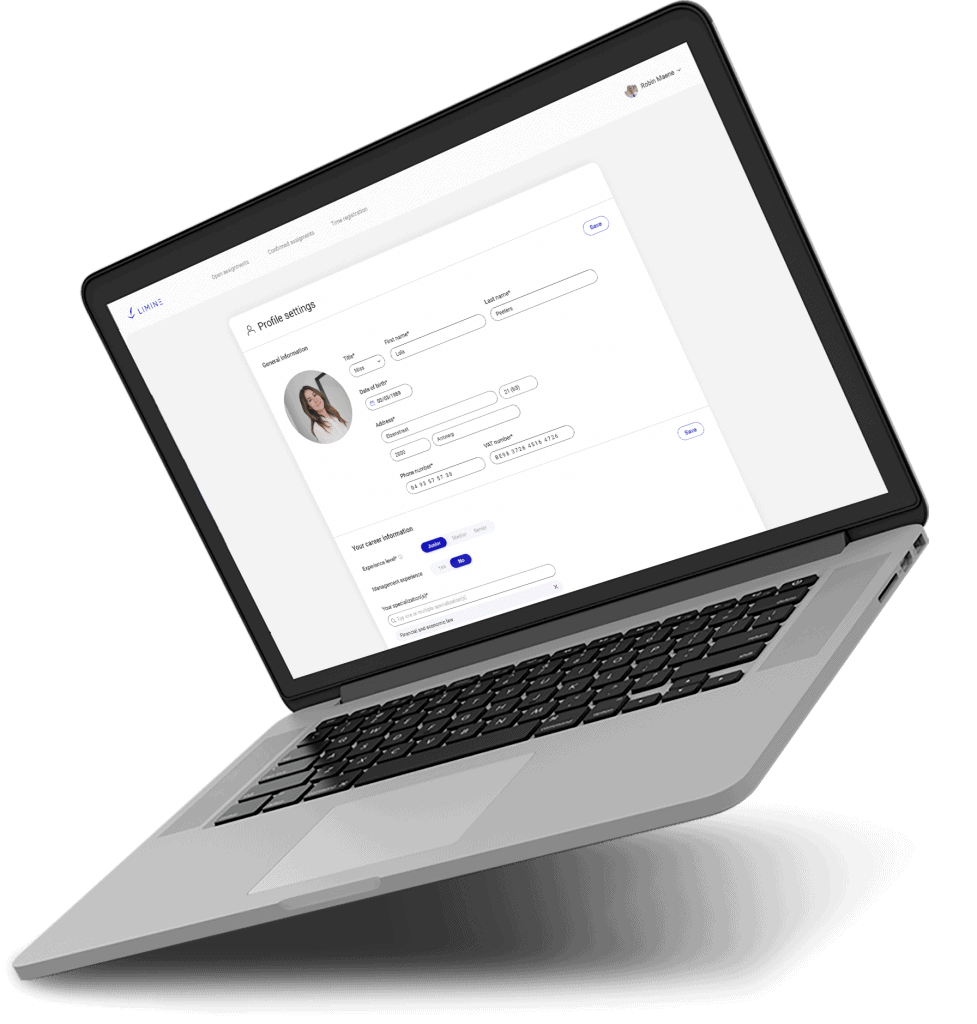 LIMINE FOR LEGAL CONSULTANTS
Looking for a legal assignment?
Do you like freedom above all in your professional career?  Do you  like to thrive in different business and legal environments, meet interesting people in all kinds      of industries and to challenge your legal genius?  Whether you are looking for a long or short-term      assignment, Limine      has got what you want. 
Thanks to our all-in-one digital solution, you are free to communicate and negotiate directly with the company yourself, when and where you see fit.