How to attract new legal talent as a law firm
By Tina De Maere  – April 18, 2023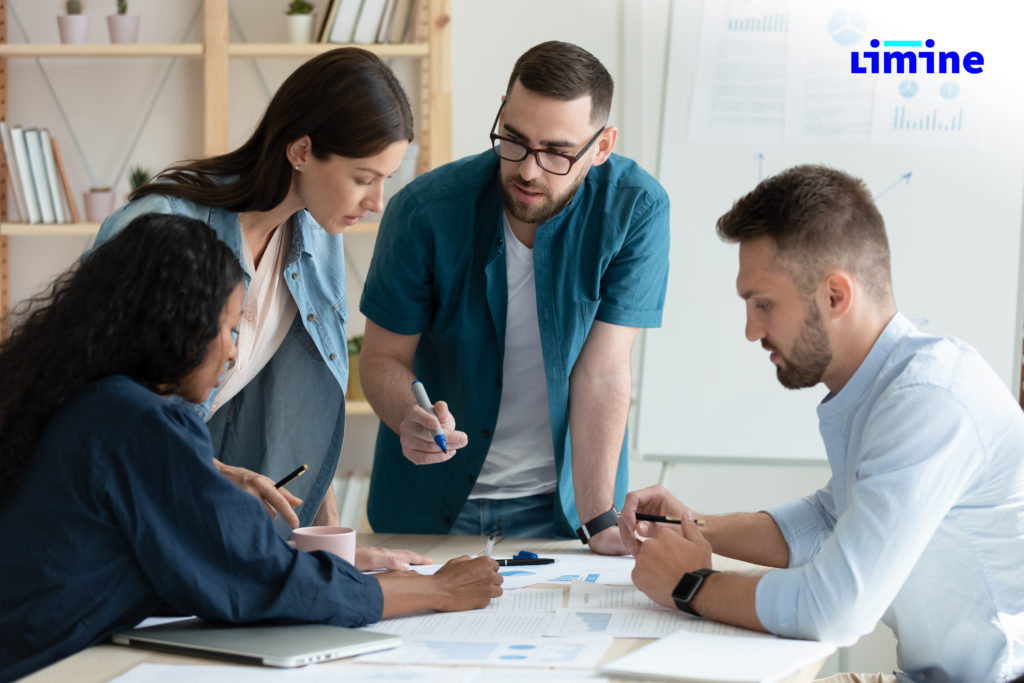 Attracting new attorneys remains a difficult task for all law firms. In recent years, the number of available quality legal talent has become more and more limited. In consequence, law firms are experiencing more and more difficulties in reaching the right candidates for their open positions.
In the past, most law firms didn't need to worry about attracting new legal talent. The best profiles would always find their way to them without needing any prior incentive. Those days are long gone now. Even for the biggest offices, it remains a challenge to fill in all open vacancies.
In this blog, we hand out some tips on attracting top legal talent for your business!
1. Create a brand
One thing you should absolutely do as a law firm is to try and create a strong online presence. The first thing that a lawyer who is looking for a new opportunity will do, is start looking for open vacancies on the internet. Posting your job description on your own website, but also on other pages, like LinkedIn, LexGo, etc. is a good start.
Of course, this strategy won't suffice for a long time. To make sure your vacancies reach the right people, you have to make sure these people know who you are first. In other words: you need to create a brand. But how do you build such a strong reputation?
First of all, you should create a fashionable website and post blogs on different topics on a regular basis. It can also be useful to share videos in which your associates explain what you do and what it is like to work for your law firm. Posting and sharing your own content (and others') on social media platforms like LinkedIn will give your business an enormous boost.
Secondly, make sure your law office is mentioned on other websites as well. You can ensure this by starting collaborations with other law firms or companies and agree to mutually support each other's content. Being mentioned on websites like LexGo or even in the news might also help you increase your status.
Ultimately, the goal is to create a brand with a trustworthy reputation. Once people start to see your name and logo appear more and more often, they'll be more likely to believe the status of your law firm as a good place to work. In consequence, potential candidates will be more inclined to apply for your open vacancies.
Need help in creating an online presence? Contact us for more info!
2. Think about your company culture
Another important factor to take into account is your company culture. Paying your associates a reasonable salary is one thing, but this will be far from sufficient to attract new attorneys-at-law.
According to recent data, between 15% and 30% of all employees suffer or have suffered from burn-out symptoms. This once again shows why mental health has become such an important subject in recent years. Therefore, respecting the work-life balance of your associates, being flexible in your home office policy and maybe even appointing a mental health officer might all be elements which can make your office more attractive for potential talent.
Additionally, it's important to make your colleagues feel valued. Especially for young associates or new starters, in-depth guidance and mentorship are key values when searching for a first or new opportunity. Constructive feedback, practical tips and a chance to grow, personally as well as professionally, are all factors that can make your law firm stand out from the crowd.
To sum up, every law firm should try to create an environment in which all associates sense that their work is appreciated. This will automatically make your office more attractive to potential candidates.
3. Innovation is the key to a successful business
Last but not least, implementing technological innovations in all parts of your office can help you in convincing talent to join your firm.
Traditionally, the legal profession has always been a slow-moving and old-fashioned machine. Many of the things that lawyers are still doing manually can be automated, resulting in faster, more streamlined processes, more efficient and precise work and time savings. Some examples:
automation of contract drafting

document review

recruitment of legal talent
Many law firms have created their own tools to tackle these problems.
At Limine, we've found our own way as well. Thanks to our combination of technology and human guidance, we've discovered the perfect way to assist law firms in attracting their ideal candidate. Interested in a possible collaboration? Contact us and find out what we can do for your business!