6 simple steps to optimize your rates as a freelance legal consultant
By Tina De Maere  – Januari 20, 2023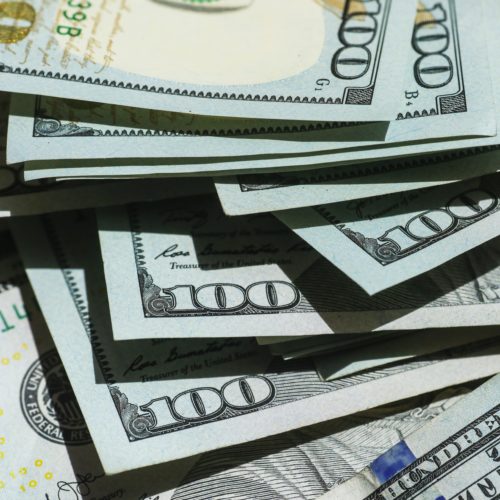 As a legal consultant, your time is valuable. Spending too much time working on non-billable work can be detrimental for your business.
Do you feel like you're having trouble negotiating the rates you desire? Here are six simple steps that you can take to optimize your salary as a freelance legal consultant.
1.   Identify your target market
The first question to ask yourself is what your target market is. If your target market consists of small businesses, asking for high hourly rates becomes more difficult. Don't just focus on what the market pays the most. High-paying markets are highly competitive and fast-paced. Determine the type of clients you want to work with and the areas of law in which you have expertise. By becoming the go-to expert, you can demand an attractive rate in just about any target market.
2.   Build a strong online presence
No business can afford to neglect its online presence, solo entrepreneurs and freelancers included. There are a few steps you can take to improve your online presence as a freelance legal consultant. These are:
Create a professional website
Manage social media profiles that showcase your expertise
Write insightful articles and blogs
Aim to add value to your online following. However, do not push your services too much. You will be considered an expert in your field when you consistently post and provide insightful knowledge and info. When you can establish yourself as an expert, you have much more negotiation room to optimize your rates.
3. Network with potential clients
Attending industry events and joining professional organizations can be a great way for freelance legal consultants to network with potential clients and establish themselves as experts in their field.
Industry events can include conferences and workshops related to the legal industry or specific areas of law in which you specialize. Getting yourself seen at events and establishing personal connections with company leaders and managers gives you a foot in the door and an edge over other freelance legal consultants.
If networking is not an option for you, and you don't have the time or energy to build a social media presence, you can use a platform like Limine. Limine matches you to relevant clients automatically, giving you a steady flow of business year-round.
4. Learn to negotiate
Be confident in your value as a consultant, and don't be afraid to negotiate your rate. Learning to negotiate pays off, literally. Unfortunately, many people just go with their gut and never consider taking a course in negotiation skills. As a freelance legal consultant, you must negotiate with every client on every project.
Knowing at least a few basic principles allows you to optimize your rates as a freelance legal consultant by quite a good margin.
5. Keep track of your expenses
Generally speaking, you don't have a lot of overhead as a freelance legal consultant. However, keeping accurate records of your business expenses is a good idea, as you may be able to claim them as deductions on your tax return.
An even better idea is ensuring your expenses are as low as possible. One expense you can significantly reduce right now is the fee platforms ask to use their client-matching services. For example, Limine has a well-below-market-average fee for freelance legal consultants. So, if you want to start keeping more of your hard-earned money, sign upwith Limine!
6. Continuously improve your skills
To be an expert and demand high rates, you must stay up to date on legal developments and trends in your area of expertise. In addition, make sure you strive to maintain and improve the skills relevant to your expertise. This will help you stay competitive and increase your value to clients, allowing you to optimize your rates as a freelance legal consultant.
Final words on Optimizing your rates as a freelance legal consultant
In conclusion, optimizing your salary as a freelance legal consultant requires proactive planning and effort. Here is what you should take away from this blog in a nutshell:
Focus on building a strong portfolio of work and a broad network;
Continually expand your skills and knowledge;
Be strategic about the types of clients and projects you pursue;
Consider diversifying your revenue streams;
Communicate your value and negotiate effectively;
Stay up to date on industry trends and regularly review your rates;
Sign up with Limine to find clients at attractive rates in no time!