5 reasons for why freelance legal consultants should have top negotiation skills
By Tina De Maere  – October 19, 2022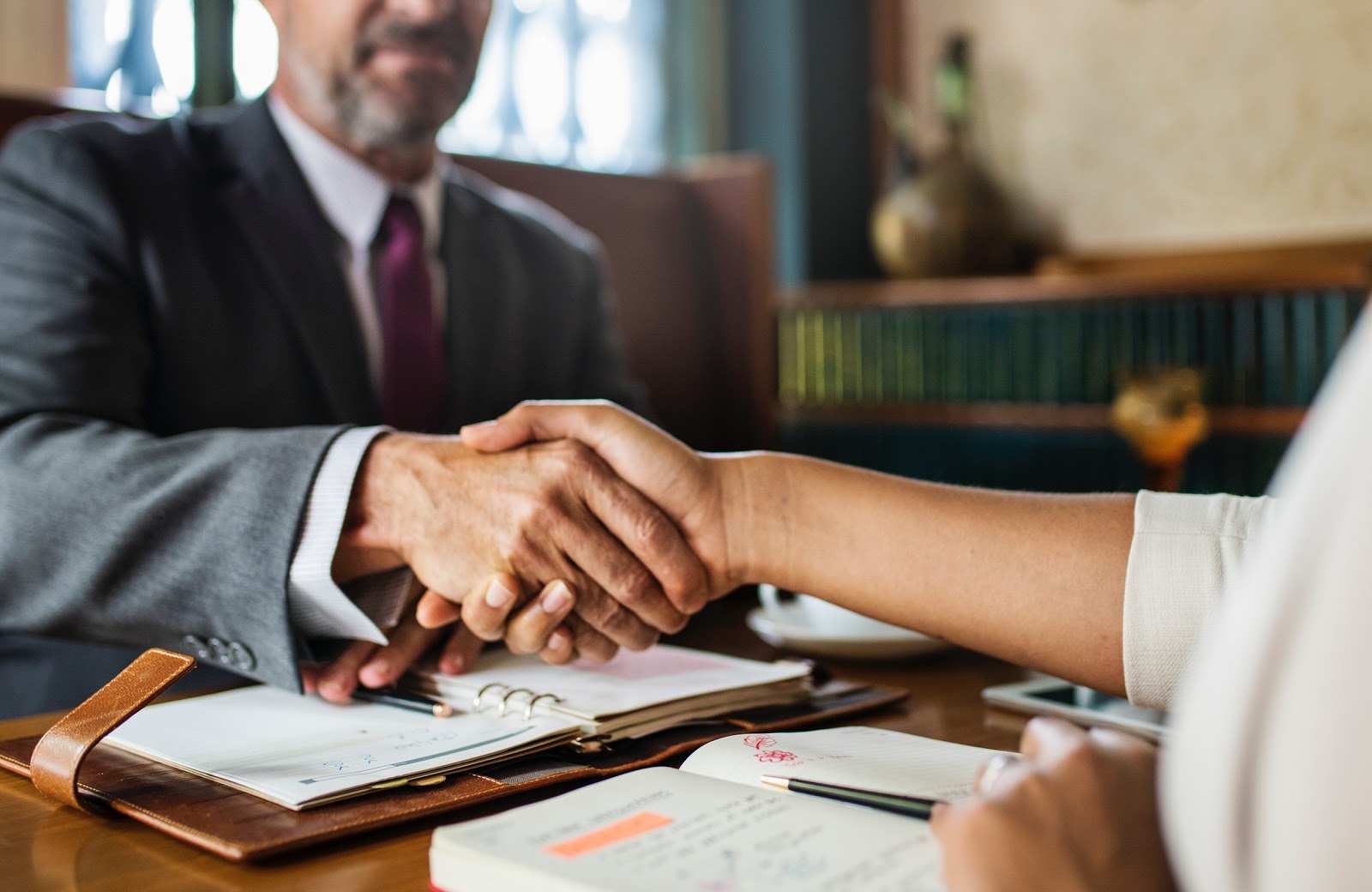 More than 80% of freelance legal consultants rely on intermediate agencies to support their search for new assignments. Traditionally, these "middlemen" are also negotiating the contract with your clients.
One of the most important consequences is that you, as a freelance legal counsel, do not get to negotiate your own rates directly with the client. It's no secret that you may be able to negotiate better conditions for yourself if you are free to talk face to face with your client. Of course, having the right set of negotiation skills and knowing how to use them, may then bring you many advantages.
In this blog, we explain 5 reasons why you should have top negotiation skills as a freelance legal consultant.
Freelance legal consultants know their preferences and no-goes
If you negotiate your own contracts as a legal consultant, you engage directly with the client who is trying to fill in an open position. In doing so, you have an immediate influence on the arrangements and, more importantly, also on the terms and conditions of the contract with your client.
This way, it becomes way easier to explain your own preferences and conditions and stipulate them in the agreement. An intermediary agency, which can only rely indirectly on the instructions of their clients, will not be able to take into account all the relevant and often fast-changing circumstances. Moreover, they can only rely on the instructions that have been given beforehand. So, by making use of a traditional intermediary agency, a lot of flexibility gets lost.
More transparency when negotiating contracts as a freelance legal consultant
If you turn to a traditional intermediary agency, you don't get to negotiate your contracts as a legal consultant. Obviously, there is little to zero transparency about the process and the talks that have taken place. Especially, the commission that an intermediary agency charges on your rates, is often a black box.
If you conduct your own negotiations as a legal interim consultant, you get a full overview of the preferences and interests of the client. Next to that, the implementation of the agreement will
be clear from the start. That way, there's full transparency in all stages of the negotiation process.
Furthermore, neither you or your client has to take into account the burden of a skyrocketing commission that is charged by the traditional agencies. That way, both your client and you will get a bigger slice of the cake.
Companies look for legal interim consultants with a "personal touch"
Businesses who are looking to sign a new legal freelancer look way further than merely the academic qualifications or even the professional experience of the applicant. For many companies, the most important factor is the so-called "personal touch" of the consultant.
Because consultants often become a real part of the legal team and in many cases even advise on day-to-day business decisions, there must be a match with the corporate culture and the team which the consultant will become a part of. It is very difficult, often even impossible, to obtain that kind of information through an interview with the intermediary agencies.
If, on the other hand, as a legal consultant, you engage directly with the company whose assignment you're applying for, you immediately get the chance to get to know your client. Simultaneously, this gives your client the opportunity to find out if you would be a good fit in their legal team or department.
Negotiating your freelance consultant contracts requires more independence
It goes without saying that conducting your own negotiations costs time and energy. However, this is not necessarily a disadvantage. Developing your negotiation skills is an investment for the future. This gives you the opportunity to create essential qualities that will come in handy at a later time.
The more you throw yourself out there, the better you will become at enforcing your own preferences and interests. These qualities will not only help you during job interviews, but may even become advantageous during certain stages in your personal life.
Develop useful negotiation skills
Lastly, having good negotiation skills may even help you prove to your potential clients that you are a good negotiator, which may be important if they would need you to negotiate a contract for them in the future.
Overview: the pros of negotiating your own agreements
Negotiating your own contracts as a freelance legal interim offers many advantages. We sum them up once more below:
● enforce your own preferences and interests directly
● more flexibility
● no commission
● more transparency
● personal conversation and acquaintance with the other party
● development of negotiation skills
Thanks to Limine, freelance legal interim managers have the chance to find their next assignment while having the freedom to engage directly with the client and negotiate their rates and conditions themselves.
Ready for your new assignment? Register now for free on our Limine platform and engage directly with potential clients!