3 reasons why a legal interim brings value to your business
By Tina De Maere  – Februari 9, 2023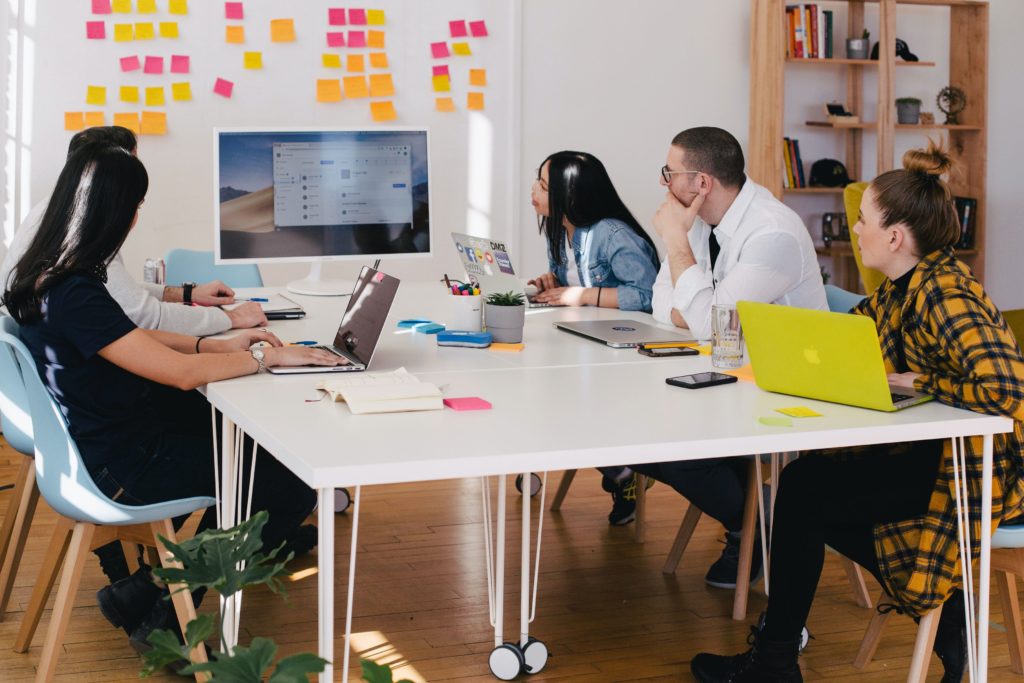 Hiring a legal interim manager is not an easy decision. As a business, you have to decide whether it's worth spending time, effort and money on finding a legal consultant, considering the advantages this person can bring to the table.
To help you make a well-informed decision, in this blog, we explain when and why hiring a legal freelancer is worth the shot.
War on talent and permanent vacancies
Some enterprises prefer to hire lawyers on a permanent basis rather than for temporary assignments. It is possible that your company is trying to fill its permanent vacancies at this very moment. However, it's not always that easy to find the right person for your permanent positions.
Many companies nowadays are struggling to find the right talent for their legal departments. The amount of available high quality profiles is limited, the competition is enormous. There's an actual war for talent going on, and very much so on the legal recruitment market. This leaves businesses with a huge problem: the workload rises, but there's not enough employees to catch up.
In those moments, it might be useful to consider hiring a legal interim manager. A legal interim consultant will help your legal department get rid of the extra workload, allowing some breathing room while trying to fill in the permanent vacancies.
The advantages of this working method are twofold. First of all, a legal freelancer is someone who is capable of adapting to new environments very quickly. They often have a broad basis in different fields of law, while also possessing the capacity of learning quickly and introducing themselves to new fields of law. They won't need in-depth training to join your team and start doing basic or advanced legal work.
Next to that, the contractual flexibility of a legal interim manager is a huge plus. Because legal freelancers work on an independent basis, you can hire them for just as long as you like. Once your permanent positions are filled in and your team is capable of handling all the work by itself, you can either end the temporary assignment or hire the interim consultant for another, new upcoming project.
Illnesses, pregnancies and general absences
Another reason for why hiring a legal interim manager might be advantageous to your business, are absentees.
Flu season has not ended yet and it is very difficult to predict when and if people might be absent for certain periods of time. Next to that, longer illnesses, pregnancies and even burn-
outs might occur in your legal department. As a consequence, multiple people might not come into work for several months, leaving you with a reduced team for the same amount of work, or more.
Lastly, the amount of work your team will be confronted with can fluctuate. Again, it is impossible to predict when and if an extra workload will present itself on your desks.
During those periods, too, hiring a legal interim manager should be considered. Because of their flexible mindset and independent, proactive attitude, legal interim consultants are prepared to immediately deliver qualitative work. They understand what is expected of them quickly and know how to adapt to a new role with utter ease.
A legal freelancer will not need any micromanagement, but can work in an independent way, which is exactly what a company needs when it is confronted with sudden gaps or an extra workload.
Specific legal projects
Lastly, it is possible that your legal department might need help on certain specific projects. Examples might be:
· establishing a code of conduct
· updating the general terms & conditions of the company
· registering an invention to enjoy protection of intellectual property rights
· updating the employment policies of the company
· …
For these kinds of projects, it could be useful to hire an external lawyer, specialized in the fields at hand, to further develop certain aspects of your plan. You don't even need to hire a legal consultant full-time: a flexible contract for a few days/week might already suffice to help your team get on the right track. Once your project is finished, you can end the temporary assignment or hire the consultant for another mission.
Interested in hiring a legal consultant under flexible conditions? Sign up with Limine and find the perfect legal talent for your company!