Tips on how to communicate as a legal consultant
By Tina De Maere  – October 26, 2022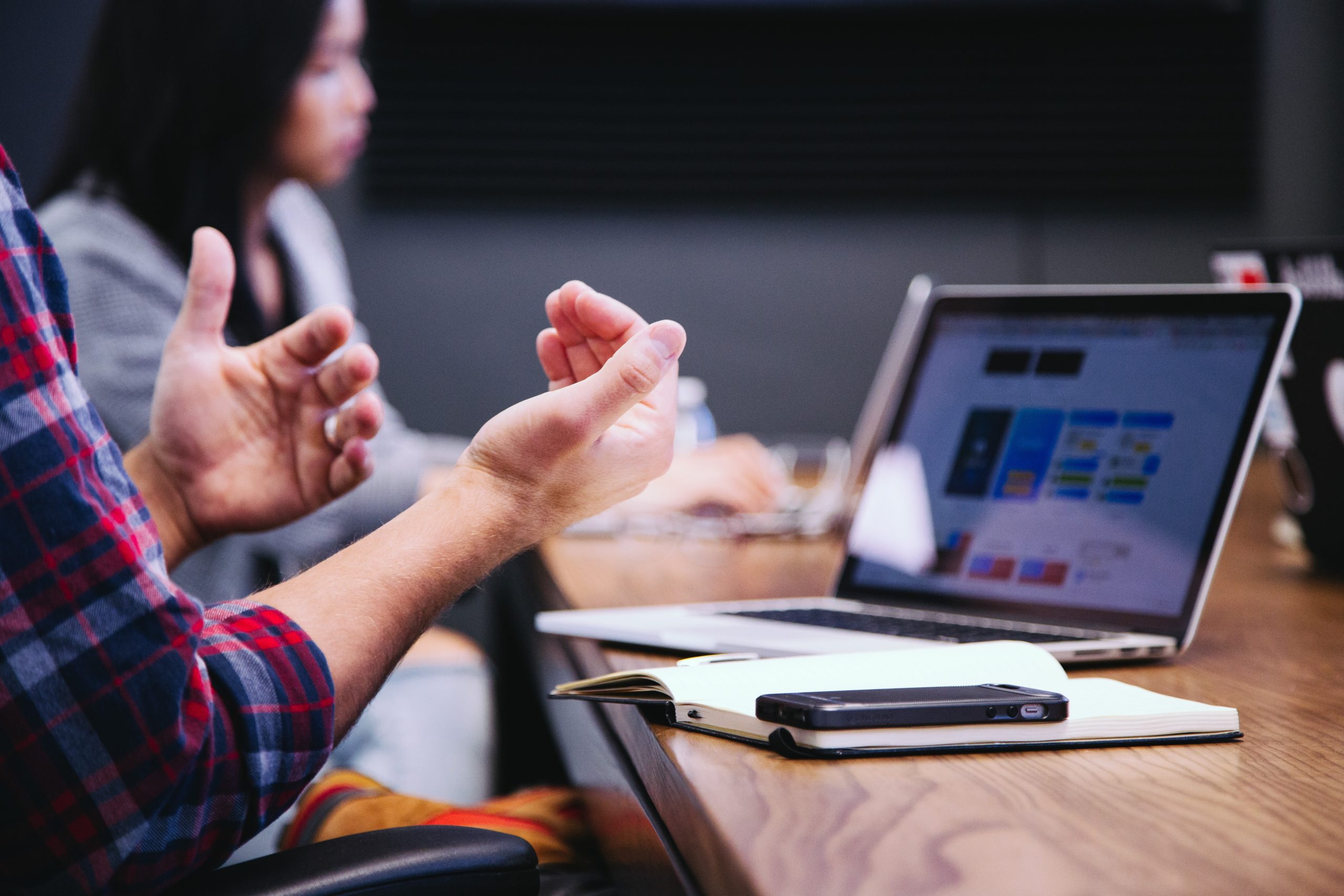 Lawyers or attorneys who decide to leave their jobs and become freelance legal counsels instead, often need some time to adapt to the new world they have entered. In the businessworld, the way of communicating typically differs drastically from the communication style that is common between lawyers, clients and magistrates.
Communication between lawyers is known to be very formal and strict. This habit is often considered to be too stiff, overly polite and sometimes even completely incomprehensible by managers and business owners. The latter tend to prefer a more direct, clear, open communication style without excessive formalities.
In this blog, we share some tips on how to communicate as a legal consultant in order to quickly fit in with the businesses you will become a part of.
Legal consultants are part of the company: act like it!
As a freelance legal consultant, you become part of the company you're working for, even though this is only temporary. This means that you're more than only an external legal advisor. People come to you with questions, you will take part in meetings and strategic decision-making processes, you will advise other workers and department heads etc.
Because of that, a freelance legal consultant should not 'hide in a corner' silently, but try to actively engage with other members of the company. Ask questions, participate in meetings and activities, have lunch with your work colleagues. Most of all, don't act like you will be gone in a few weeks or months. Who knows, maybe your assignment might be prolonged, or maybe you'll even get an offer to stay…
Keep your audience in mind
Just like stand-up comedians and improv theatre actors, legal consultants should adapt to their target audience when writing an advice or explaining a legal topic to marketing or operations. 
As a lawyer, you mostly engage with people who possess certain expertise in the domains that are being discussed. These people can be other lawyers, magistrates, judges etc. The goal is mainly to convince others of the position you're trying to defend.
As a business consultant, however, you communicate for the most part with business people who have no experience in the matters you are trying to explain. Therefore, it's best to drop the overly formal style which is common in the world of lawyers and magistrates and adopt a more clear and direct approach. 
From now on, it's not about convincing others anymore, but about clarifying legal texts and recommendations in a way that is understandable for anyone without a legal background. These people do not care about extremely precise referrals to statutes or court orders. They only need to know what the law says and what is expected of them so they are able to make a correct risk assessment. 
Legal interim managers sometimes have to make decisions
Another part of your job as a legal counsel or legal interim manager, is to advise the business strategically in taking certain decisions.
As a lawyer, you mostly try to cover every possible exit: decision x may lead to consequence x, decision y to consequence y etc. Yet, in the end, it's the clients who have to take the important decisions themselves, based on the advice that you gave them.
Not a limited role
As a legal consultant, however, your role is not limited to the function of an external legal advisor. After all, as an interim counsel or manager, you become part of the company you're working for, even though your assignment is only temporary. This means that it doesn't suffice to solely explain the consequences of every action or option.
Assist in decision-making
Instead, interim legal counsels and managers are required to also assist in the decision-making process of a company and, sometimes, even to take the decision by themselves. Businesses often have to act quickly and need to know what option, from a legal point of view, is best in a certain situation.
So, covering the exits for yourself is not enough. A good consultant gives good advice, the best consultants are capable of taking up responsibility and leading their business into the right direction.
In a nutshell
Be a go-to point

Keep it simple

Take responsibility
Ready for your new assignment as a legal consultant? Sign up to our Limine platform and find your new challenge today!