They power the community with expertise and services and are dedicated to raise awareness and improve the situation for you, legal professionals.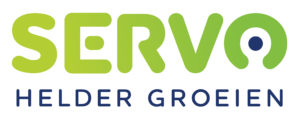 Jeff Keustermans is a lawyer and co-founder of the law firm & De Bandt in Brussels. Jeff is a member of the Brussels and New York bars.
He has written several books and dozens of articles on Belgian and European intellectual property and IT law and has lectured in Prague, London, Munich, Los Angeles and Amsterdam. He has given guest lectures at universities in Leuven, London and Brussels.
He has argued several times before the European Court of Justice in Luxembourg in disputes concerning state aid and intellectual rights.
On the efficient use of the characteristics of our conscious and unconscious brain, he wrote the 2018 syllabus "SERVO training for efficient management of your energy and time". Jeff successfully attended various trainings (including at Yale University and KU Leuven) and read dozens of books and studies on the subject. The syllabus and exercises are based on scientific texts of renowned professors.
His training courses are recognized by the Order of Flemish Bars and avocat.be, the National Chamber of Notaries (Belgium), the Dutch Bar Association, the Royal Notarial Association (the Netherlands) and the Institute for Judicial Training (IGO – magistrates and court staff).
Jeff regularly publishes anti-stress tips on the legal website JUBEL and is a member of the Wellbeing Committee of the Order of Flemish Bars.

Knowledge platform –  Find essential case law and legislation in seconds.
Legidex masterfully makes consolidated legislation manageable again for the professional user, detects the most applicable legislation in an unseen way and, moreover, suggests angles as only the most experienced legal consultant can.
In short: your own intelligent legal robot.
Legidex simultaneously masters a gigantic database of case law and provides your own legal documents with the same intelligence.