How to make the best impression during your first days as a legal interim consultant
By Tina De Maere – March 3, 2023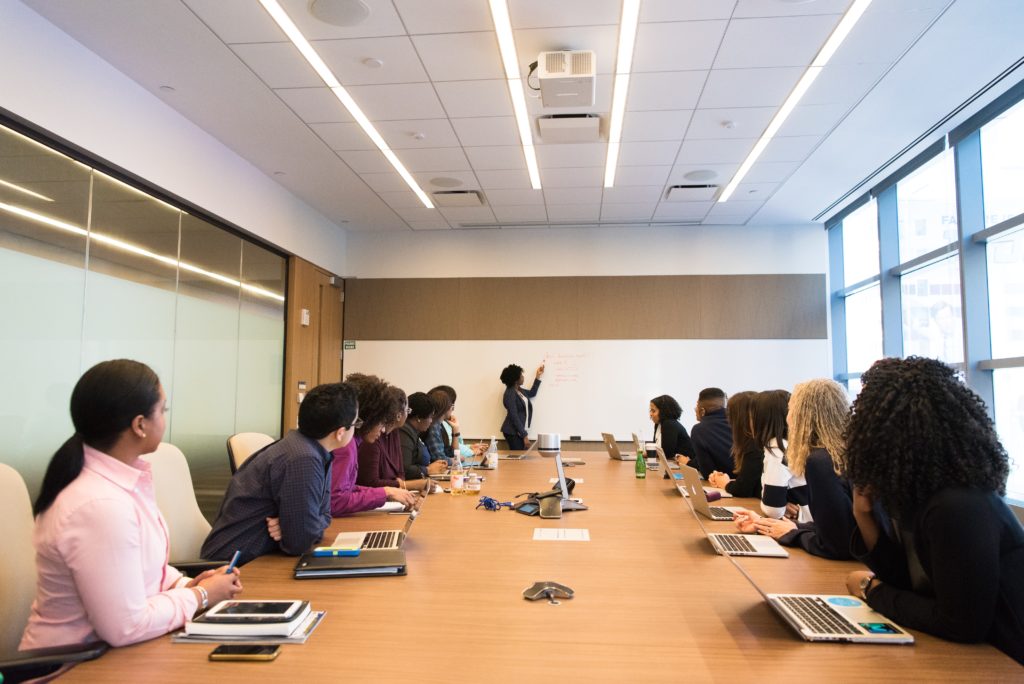 Everyone knows the saying "you can never get a second chance to make a good first impression". For legal interim managers, this expression is more true than for any other job. It's very important to leave a good impression with your co-workers during your first days, since they will largely decide how smoothly the cooperation will run during the following months.
But how can you make sure you come across well during the first few days at a new company? And why would you even care?
In the following paragraphs, we explain why and how you can have a positive impact on your first impression as a legal interim consultant.
Why do you need a good impression?
A good first impression is not only important because you want people to like you or because you want to spend a pleasant few months or longer at your new company.
A more crucial reason is that the image you create of yourself during your first days will largely impact what comes after it. Your first impression directly influences your reputation, trustworthiness and standing. If you want co-workers or managers to recommend you to possible future clients, you better make the first days count!
Next to that, your first impression also largely influences your future cooperation with your co-workers, which is another reason to try and create a positive image.
How do you make a good impression?
The next question, then, is how you can make a good first impression. With the following useful tips, you'll already go a long way.
1) Make a switch in your mindset
This is immediately the most important step. Many legal interim consultants or managers who have only worked as a lawyer or an attorney before, often experience difficulties adapting to a more business-oriented context. They write long opinions, give unnecessary details and struggle with adjusting their language to their target audience.
Therefore, it's crucial to remember the following rule: as a legal interim consultant, you're part of a business, so act like it! Don't spend time analyzing all the legislative details, but write practical advice: how should the marketing department phrase a sentence to exclude all legal risks? What does a warehouse worker have to do when he gets injured on company property? How can management legally deduct taxes from the yearly budget?
In addition, don't use overly complicated language and don't elaborate on statutory details or discussions that might exist in doctrine or case law. Instead, keep your target audience in mind and write opinions that everyone can understand, from administrative personnel to HR, from the IT department to the janitor. The goal is to give everyone the opportunity to smoothly operate within the business
Last but not least, you'll often be asked to make a clear risk analysis: what are the chances of a certain legal risk occurring when this or that action is undertaken? Again, try to be clear and simple: often, only necessary information is needed to make others comprehend and allow them to decide on their next steps.
2) Ask questions
A simple, but therefore not less important one. Asking questions is the key to a smooth operation within the business. It gives you the chance to set your priorities, learn the do's and don'ts within a company and work on what is really important. Don't be afraid to come across as a nag: as a legal interim manager, it's better to do things right from the first time than to be corrected afterwards.
On top of that, asking questions is a way to show your client you have the best intentions to make the business move forward. It proves you have a proactive attitude, you're not scared to make important decisions and you actually want to do a good job at your new company. 
Coincidentally, this is exactly the profile enterprises nowadays are looking for: someone who is ready to jump in from the first day, without being afraid to ask for clarifications if needed. An independent mindset is a big advantage, but it is useless when it only leads to you making huge mistakes. Asking questions can go hand in hand with a proactive and independent mindset.
3) Create a network
Lastly, creating a network from the first day on will also help you in making a good impression. In doing so, try to look further than your own colleagues at the legal department: go have lunch with the people in marketing, have a chat with the guys in IT. The more these people trust you personally, the more they will trust your legal advisory skills.
This, in turn, will lead to more people asking you questions, enabling them to endorse your qualities or recommend you to potential clients. It will also help you to understand the business better and write on point advice, customized to the specific needs of every different individual.
Are you ready to build a network, find new assignments and make an awesome first impression? Register on our platform now and find new clients today! Boosting your career as a legal interim consultant has never been this easy…