How to fill in permanent vacancies as a company
By Tina De Maere  – March 27, 2023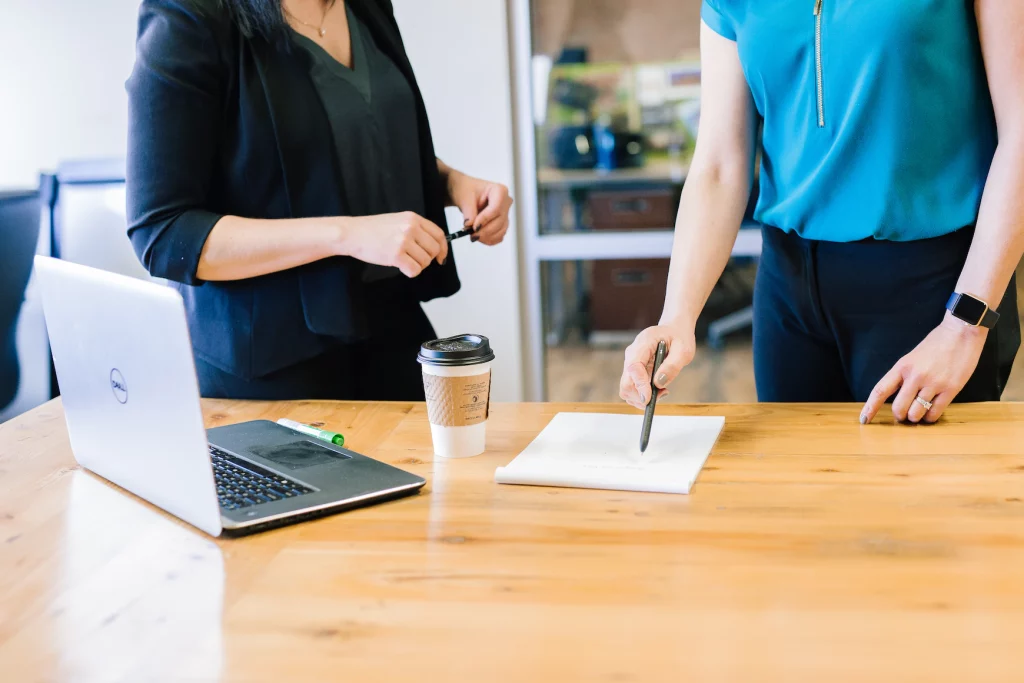 Companies that are looking for new legal talent have a multitude of options at their disposal. However, finding the perfect candidate for a specific job can be quite the challenge and time-consuming. On the legal recruitment market, the ongoing war on talent makes it even more difficult to hire a qualified lawyer or legal counsel.
In this article, we will elaborate on the different options enterprises have to fill in their permanent positions.
1. Use your own network
A first way to attract new legal talent is by using the means that are directly at your disposal. You can try publishing a job description on your website, posting a vacancy on your companies' LinkedIn page or publishing an article on a website like Lexgo. Of course, if your company has its own HR department, Recruitment cell or a Talent Acquisition Specialist, they can take care of the job postings for you.
However, this is a passive way of attracting new potential. After all, you're waiting for candidates to react to a post or a vacancy on their own initiative, without actively seeking for the right person yourself.
Instead, you could try to contact people in your own network or in the networks of people you may know. Again, you could ask your HR department to assist you. This more active method of searching for legal potential, however, is time-consuming and in no way guarantees a successful outcome. You'll need a lot of luck to coincidentally stumble on a legal advisor or attorney who is available for the job and also has the competences and personality you're looking for.
2. Seek the help of a traditional recruiter
A second way of attracting legal talent is by seeking the help of a traditional recruitment agency.
Recruitment agencies usually have a broader network and database and use various methods to find the right people for a job. Some recruiters are focused on the legal market, which can be useful when you're trying to fill in a specific legal position.
Nevertheless, traditional recruitment companies also have multiple disadvantages. Deep knowledge of the legal market and understanding of the legal profession as an attorney, in-house counsel or legal interim manager are essential if you want to attract the best candidates.  Not all traditional recruiters tick these boxes.
Another point to consider is that the approach of a traditional recruitment agency may damage your company image if not done correctly.  
The process of traditional recruitment agencies also tends to be very time-consuming, because they don't use the necessary digital approach and means, making you lose valuable time and money in your search for the best matching legal candidate.
Last but not least, the commissions of traditional recruitment agencies have a way of making you fall off your chair when you hear them!  
3. Use Limine
A third, more effective, way to fill in open vacancies is by using Limine. You may contact us by mail or phone to discuss your vacancy or you can create a permanent vacancy on the Limine platform. 
In addition to the platform, Limine uses multiple other smart strategies to swiftly find the perfect candidate for your permanent vacancies. Next to our two weekly newsletter and personalized searches, Limine is the only one on the market that creates targeted LinkedIn Advertising Campaigns customized to your specific vacancy.  
By combining technology & data with personal guidance and deep knowledge of the legal profession, Limine is by far the easiest, fastest and most efficient way to attract new legal forces.
Interested in learning more about how Limine can assist you with filling in your legal vacancies? Check out the info page here or contact Tina!