3 tips for legal consultants for a perfect job interview
By Tina De Maere  – November 4, 2022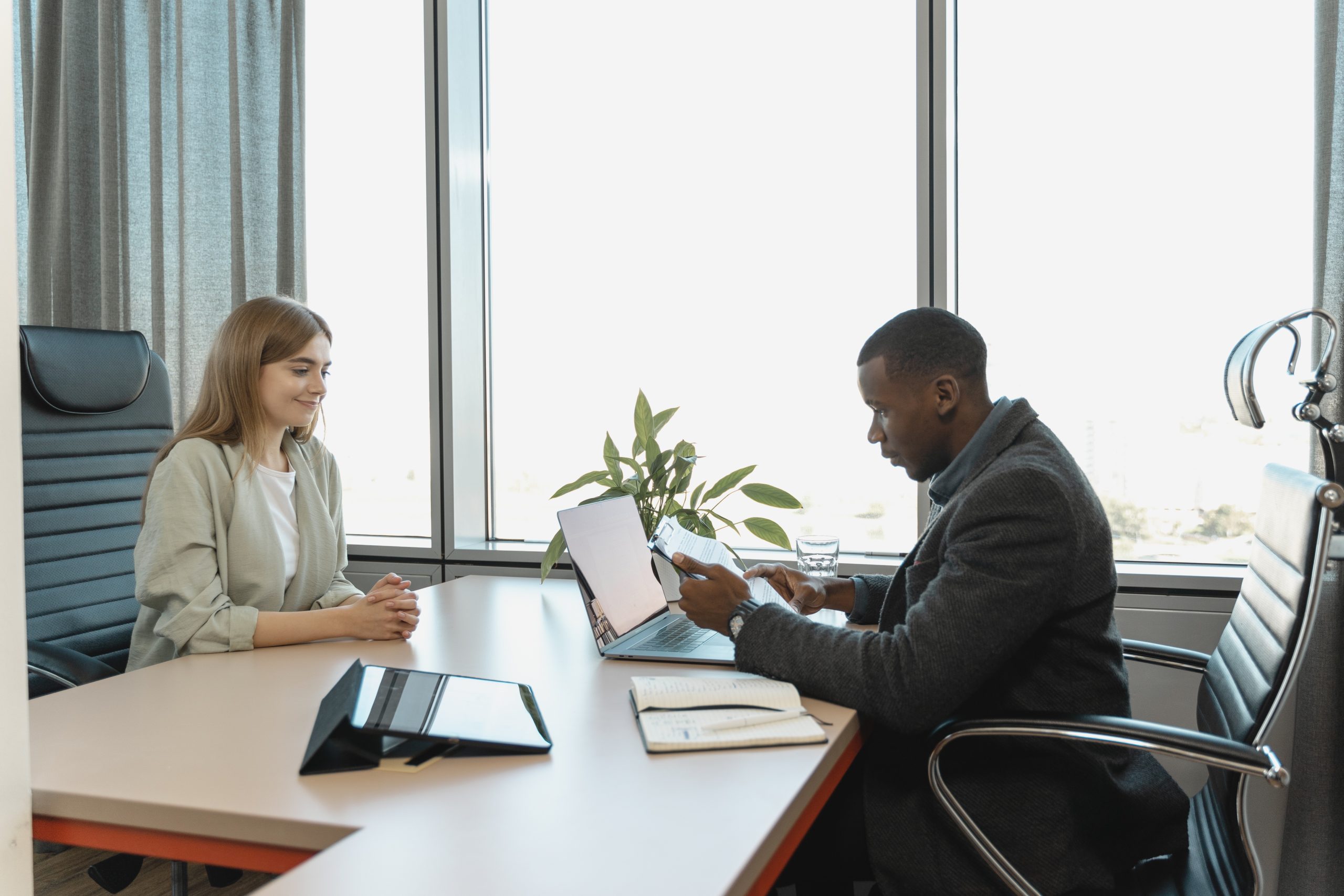 Many lawyers who want to become legal consultants without prior experience in the businessworld, often don't know what is expected of them when they start at a new company. They are familiar with different communication styles, different working methods etc. In general, they don't know yet what it is like to be part of an economic unit.
The same goes for job interviews. Attorneys who interview for a position as legal consultant for the first time, mostly have no idea how to showcase themselves and leave the perfect impression. After all, companies value different qualifications than most law firms.
In this blog, we share some tips on how to conduct the perfect job interview as a legal consultant.
Focus on your experience as a legal counsel
When interviewing for a job as a legal consultant, it is important to focus on your most interesting qualities, in order to keep the attention of your listeners. 
For businesses, this means you should highlight your previous experience as a legal interim consultant or manager (if you have any) or as a lawyer.
However, it is superfluous to start talking about all the articles you published or give a detailed overview of all the cases you plead as an attorney. Most enterprises are not interested in that kind of information.
Rather, they want to know what legal practice areas form a part of your field of expertise, in which sectors or industries you have worked and which important lessons you can transfer from previous businesses to the next.
Showcase your flexibility and communication skills as a legal consultant
When working as an attorney, you mostly function as an external legal advisor to the companies who seek your help. As a legal consultant however, even for temporary assignments, you will become a real part of the company you're working for. 
This means that you will have to show that you're able to adapt yourself to the ever fast changing world of businesses and enterprises. Try to demonstrate that you're flexible, not afraid to ask questions, able to take responsibility and able to make decisions that go beyond a mere legal point of view. Giving strategic advice is not a luxury, but a huge asset for those who want to make it far as legal consultants.
Next to that, it's important to showcase your communication skills during the interview. The best legal interim advisors have the ability to convey complex legal information to people without any legal background in a comprehensible way. Being open to learning new things, even from those outside of your legal team, is also a quality to which business attach a lot of value.
As a legal interim consultant, try to fit in with your company's culture
Last but not least, know that businesses do not only care for your professional experience or academic qualifications. Almost equally important is the match between you and their corporate culture.
That's why it is useful to read about the company whose position you're applying for before the interview starts. Try to get to know their goals and missions, their achievements, the people who work for them etc. That way, you can try to show that, indeed, you are a good fit with the values they are trying to express. 
All these tips can help you to get a higher chance of being accepted for the job of your dreams at the company of your choice!
Ready to apply? Sign up and engage instantly with the companies who need your legal advice!