3 things to consider when you want to become a freelance legal advisor
By Tina De Maere  – Februari 23, 2023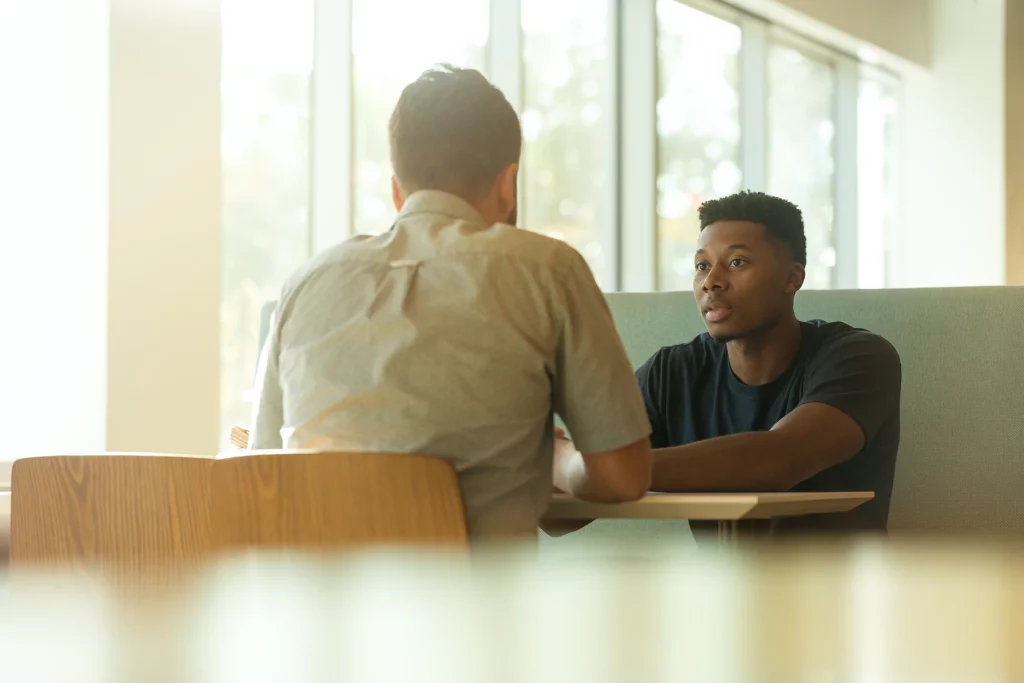 Working as a legal advisor is an interesting career choice. That's why more and more people start giving legal advice on an independent basis. However, it's not that easy to start your own business as a solo legal counsel. 
In this blog, we give you some tips on how to start your career as a freelance legal consultant!
1. The foundation: a basic knowledge of the most common legal practice areas and a specialization to stand out
Let's start off with the basics. First of all, it's important to already have some professional experience before you start your own business as a freelance legal counsel. Apart from your expertise, clients will expect you to have a basic understanding of the principles of contract law, commercial law and corporate law. A basic knowledge of intellectual property law, privacy and GDPR or employment law is certainly a plus.
For that reason, it's a good idea to begin your career at an established law firm or as an in-house lawyer to deepen the knowledge you already acquired in law school. After you've gained enough experience, you can consider starting your own business.
Furthermore, it is also useful to specialize in one or more other legal matters to make yourself stand out from the crowd. Examples are intellectual property law, ICT law, tax law, finance & banking, compliance and privacy law. If you try to focus your attention on some of these fields, you might even become an expert in those matters. This, in turn, will lead to more clients, higher fees and in general a trustworthy reputation as a legal expert.
2. Practical: CBE-number and company registration
Before starting your own legal consultancy firm, you will have to decide whether you want to continue as a private individual or as a company. 
Starting off as a one-man-business without creating a separate company can be interesting for those who immediately want to start their activities, without having to fulfill numerous legal conditions. However, this also entails the risk of liability. After all, the debts you incur during your work as a legal consultant will be entirely recoverable on all your private assets. If you're married, even your partner's assets or the communal property might be used to pay debts you accumulated during your professional activities.
For those reasons, some people prefer to create their own one-man-company (EBVBA). By creating a separate legal entity with its own assets, the liability for debts incurred due to professional activities will be limited to the capital of the company. The private assets of the legal consultant will be safeguarded in case the company goes bankrupt. 
The biggest disadvantage of the second approach is that you will have to fulfill more legal and administrative conditions before you can launch your business and after you've started your activities. These include, but are not limited to:
registering as a company and depositing your articles of association

keeping financial records

pay company tax 

…
Last but not least, whether you're giving advice as a private person or as a company, every business in Belgium has to register with the Crossroads bank for Enterprises (CBE). You'll have to ask for an identification number and a VAT-number before you can start your activities as an independent legal advisor.
3. Finding clients and building a network
Unless you already have a database filled with clients and are extremely well connected, this may prove to be your biggest challenge.
As a freelance legal consultant, you will not be dependent on an employer to give you new assignments. From now on, everything depends on you: finding clients, expanding your network, building a reliable reputation… But how can you do all this in an efficient way when you're starting from scratch?
The first thing you'll need to do is build a strong online presence. Nowadays, the easiest way to find new clients is by creating a network: be active on LinkedIn, create your own website and attend real-life or online networking events. The more clients you approach, the more recommendations you can gather and the more people will trust your legal advisory skills.
However, it's not that easy to start out of nowhere. For that reason, platforms like Limine help you find new clients within a few clicks. Ready for a new challenge? Create your account here and find new assignments in no time!