5 Proven Tips to Onboard Freelance Legal Counsels
By Tina De Maere  – February 16th, 2022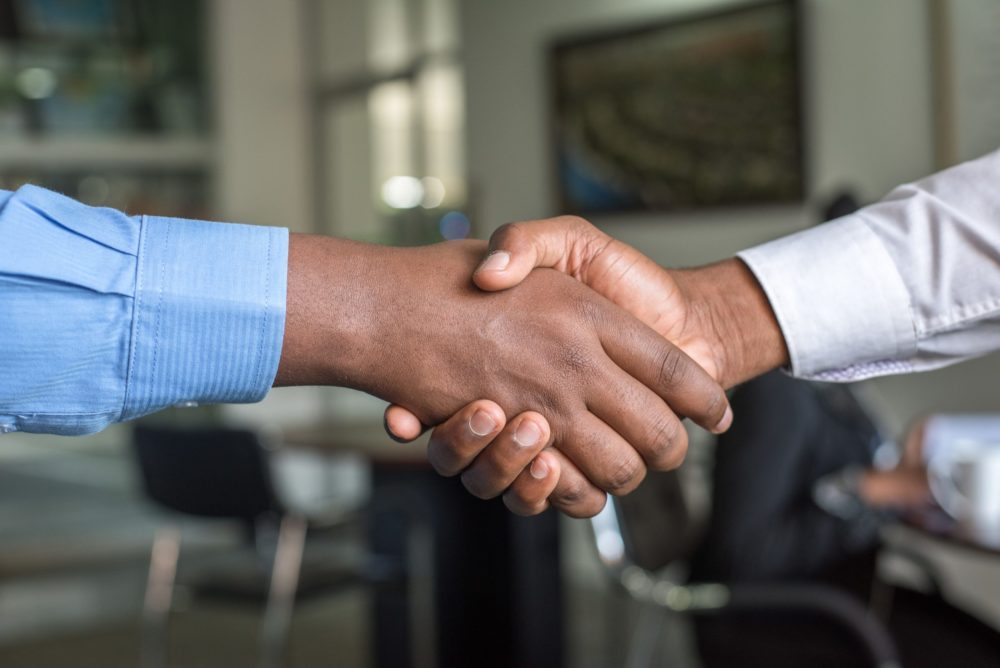 "I had no access to the company's software programs and legal database during the first 3 days of my assignment. I felt really useless and only costing money to the client."  Not something you would want to hear from your freelance legal counsel! Which is why onboarding your freelance legal counsel the right way is an essential first step. 
Save yourself time, energy and money by following these 5 proven tips to onboard freelance legal counsels and set them up for success from day one:
1. Make them feel welcome
When you have found your freelance legal counsel, you have signed an assignment agreement and both are ready to dive in, adopt a "welcome" approach, making sure your freelance legal counsel feels confident and wanted, stepping into a new working environment. 
In this context, prepare all necessities and give access to all resources – such as office space, equipment and documents – for a smooth transition. Providing an access badge (if applicable) and/or necessary access codes to software and/or system programs facilitates onboarding and reduces the startup time considerably.  Also, show the way to the coffee corner where the good coffee is served.
2. Inform your legal team and prepare the brief for the projects, files or tasks
Inform your team about the start and the role of the freelance legal counsel and have them list a number of files, tasks or projects into which your team members would like to involve (or transfer to) the freelance legal counsel. Inform the freelance legal counsel which are the priorities and strategy of your legal department as a whole in order to create value to the business.
Delegating legal files can be challenging and take a lot of time. However, freelance legal counsels want to contribute and add value to the legal team and the business right away and make a positive first impression. No better way to make them feel engaged than to assign key projects and tasks from the start. 
3. Prepare a list of contact details of key business people and managers
Scheduling introductions with different teams or team members and providing an organigram of the company, company delegations and processes to be followed have proven to be essential.  
4. Explain the company culture and vision as well as its ways to communicate
What are your company's values and internal behaviors? Freelance legal counsels are to fit in in your legal team and business. Clearly informing and communicating about this is really helpful to onboard a freelance legal counsel. This could be operational things like what days people are working remote or are in the office, where to park their car, when there are weekly team or status meetings and how the work load is divided. Which is the company language that should be used? In multinationals it is often English in all written matters, even when you email your colleague speaking the same language. Also, it is essential to know how the legal team communicates to its internal clients and other stakeholders of the company.
More intangible aspects are the values of your company that you expect your freelance legal counsel upholds while working together.
5. Give and solicit feedback on a recurring schedule
Establish a collaboration built on transparency and trust while keeping a big focus on feedback. Freelance legal counsels are in a prime position to help the business learn and grow, bringing much expertise from previous assignments with great companies in various industries. Use their specific knowledge, valuable insights and out-of-the-box ideas and translate them to your own team and business.  
Meaningful collaborations require recurrent input from both parties. Encourage your freelance legal counsel to ask questions and be open with their answers.
By making simple preparations both parties can maximize the value of the partnership. Use these 5 proven tips to onboard your freelance legal counsel and see just how impactful this approach can be!
Limine helps you find your freelance legal counsel today!
If you're ready to work with excellent freelance legal counsels for your assignments, whether interim or ad hoc, Limine is able to help you. Limine connects businesses with the independent legal consultants they need.
Create a profile on our platform, publish your assignment and start connecting with relevant legal interim counsels right away. Visit Limine today to set up an account and get started.