Connect and collaborate with your legal consultant
LIMINE provides you a direct line with the best legal consultants on the market. You introduce your assignment and we propose you our top 3 best fitted profiles. You choose who you want to work with.
Pay less
for the same service
Using our platform is the easiest way to stay in control of your legal budget. LIMINE works with a fixed commission of 15%, whereas other third parties will ask commissions up to 37% for the same service.
for your consultant using LIMINE.
*based on average commission & negotiation margins
Pay less for the same service
Using LIMINE you pay less for legal consultants, providing the same top quality of legal services.
Our platform works with a fixed commission of 15%, whereas traditional third parties charge you (at least) between 30 and 37% commission.
The example says it all..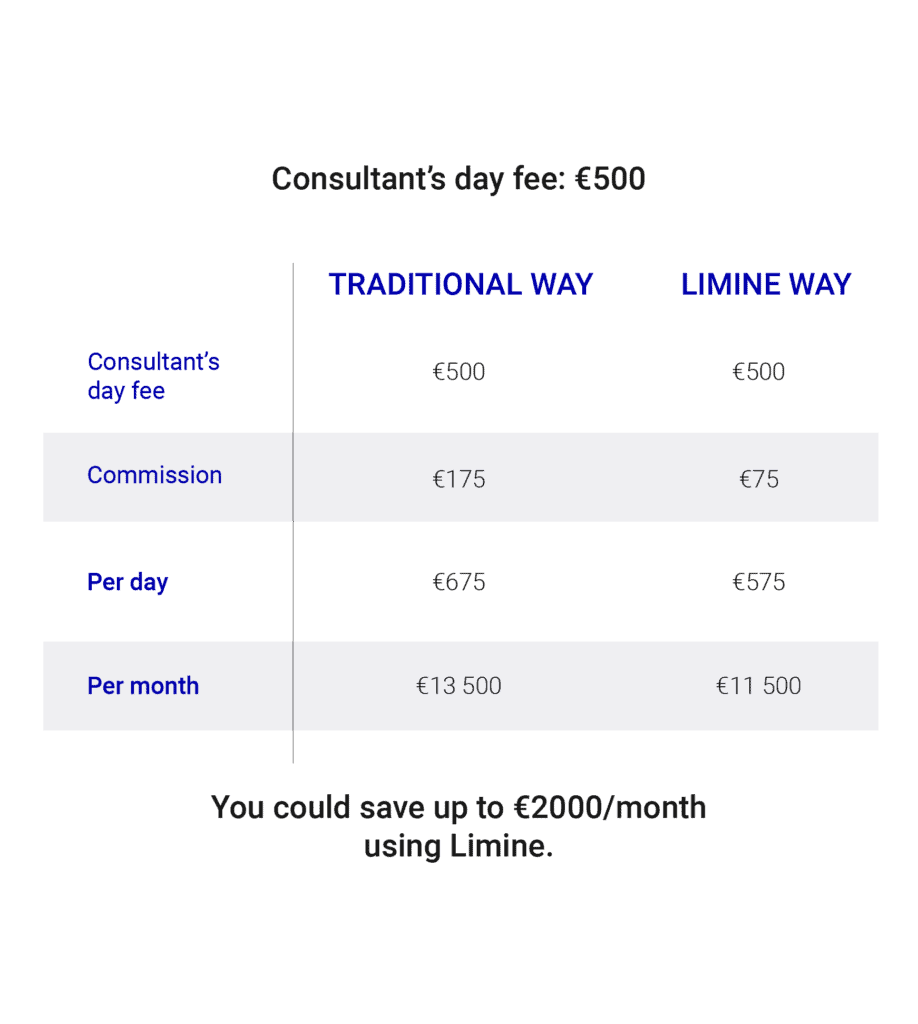 LIMINE is your legal connector
We are...
We provide the right solution for your specific needs
YOU DESERVE ONLY THE BEST
LIMINE only offers top of the market legal consultants
How do we get the best?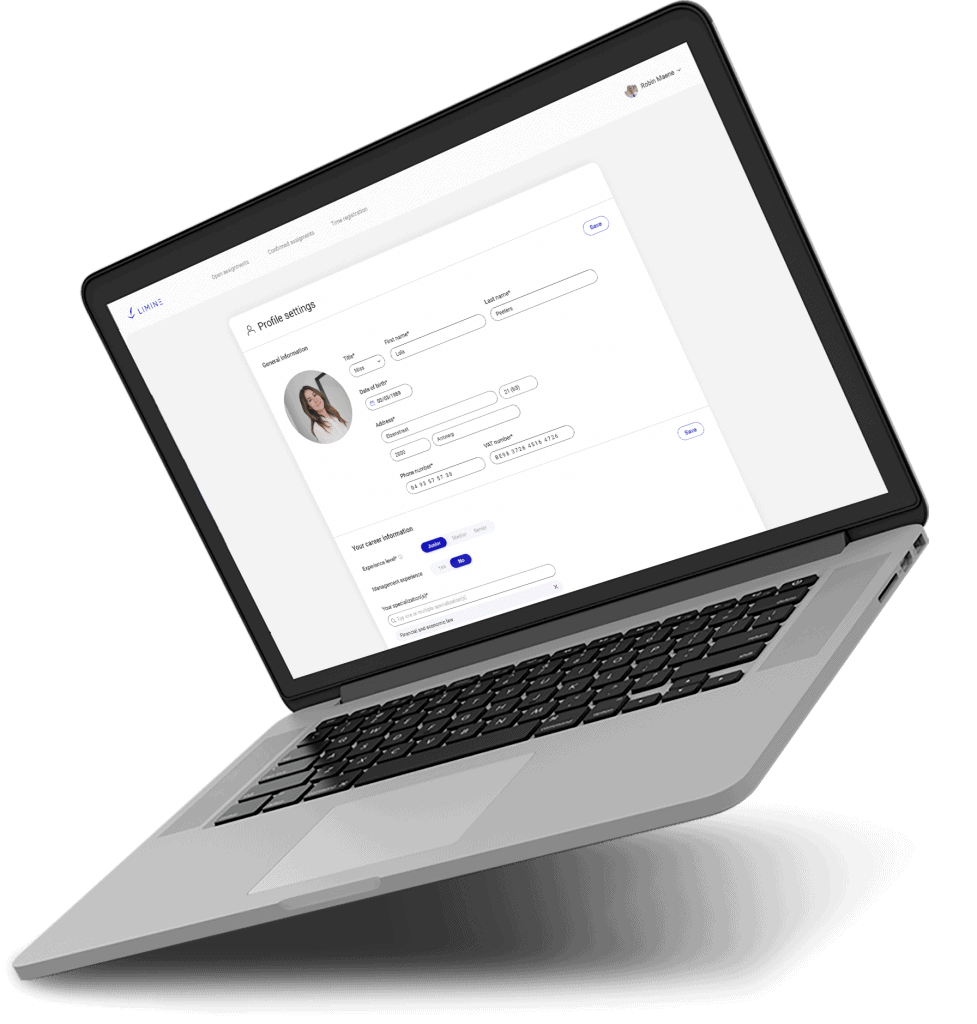 LIMINE FOR LEGAL CONSULTANTS
Looking for a legal assignment?
You like freedom above all in your professional career?  You like to thrive in different business and legal environments, to meet interesting people in all kind of industries and to challenge your legal genius?  Whether you are looking for a long or short term assignment, LIMINE has got what you want. 
Thanks to our all-in-one digital solution, you are free to communicate and negotiate directly with the company yourself, when and where you see fit.